JOBS
JOB FAIRS: Job Fairs will be held in the Ziock Ballroom within the Hotel Conference Center. Entrance from the Northside of the building at 416 S Main St.
- Saturday February 29th from 10am to 2pm
- Monday March 2nd from 10am to 7pm
- Tuesday March 3rd from 10am to 7pm.
Great guest experiences begin with Team Members who feel appreciated, valued and respected. That's what you can expect when you join the team at the Embassy Suites by Hilton Rockford Riverfront, where we have created a culture of excellence with our commitment to help Team Members reach their full potential.
We reward our Team Members for their individual contributions to our shared success, encourage open communication, and promote involvement in community service projects. Join us in creating an environment of continuous improvement and award-winning guest satisfaction.
At the Embassy Suites by Hilton Rockford Riverfront, we anticipate travelers' needs and deliver what matters most. All of our guests are welcomed with a two-room suite, free made-to-order breakfast each morning, and complimentary drinks and snacks for two hours every night.
If you are looking for an opportunity to be rewarded by providing exceptional guest and team member experiences while feeling appreciated, valued, and respected, please apply for one of our openings by clicking the link below: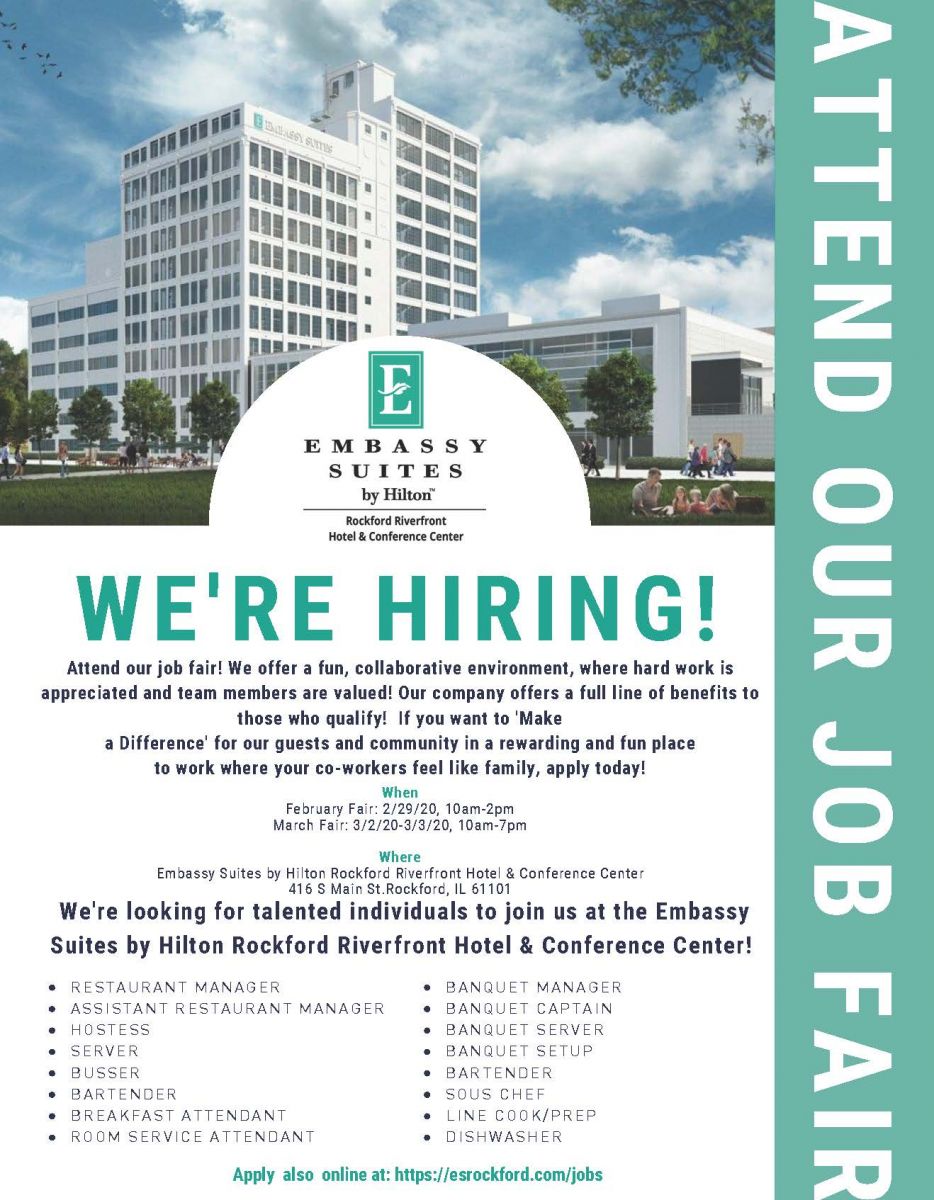 *Don't see the position you were looking for? Come see us at our job fairs or email us at jobs@esrockford.com