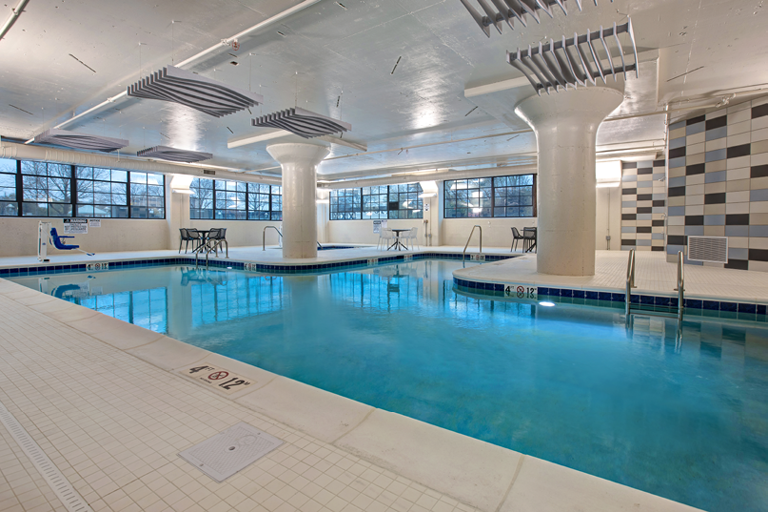 Indoor Saltwater Pool & Hot Tub
Indulge in a year-round escape with our temperature-controlled indoor saltwater pool and hot tub. Whether you're here with your family or on a couples' retreat, our indoor pool and hot tub oasis is the perfect place to unwind and create lasting memories.
For those seeking a quieter, more serene experience, we offer dedicated adults-only swim times beginning at 9:00pm daily.
Indoor Pool Hours: Mondays: 12:00pm - 10:00pm
Tuesday - Saturday: 8:00am - 10:00pm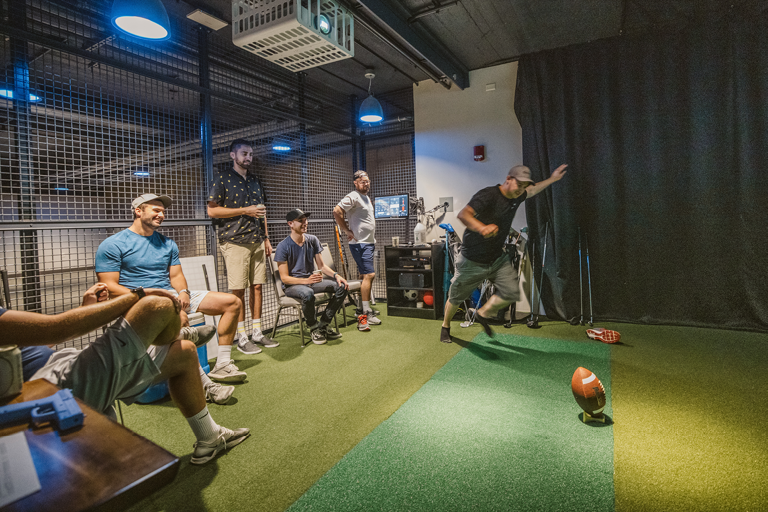 Golf & Sports Simulator
Immerse yourself in the thrill of a round of golf, a game of football, or even a little archery with our state-of-the-art Golf & Sports Simulator. Enjoy over 30 exciting sports and games in a single room, all in stunning high-definition.
Our Golf & Sports Simulator offers endless hours of fun and excitement for individuals, groups, and families. Whether you're a sports enthusiast or a casual gamer, there's something for everyone in our sports play room.
Call us at (815) 668-7878 to reserve your time slot and learn more!